Step-by-step guide to using an iPhone with Virtual Tour Online
Warning
: Use of undefined constant user_level - assumed 'user_level' (this will throw an Error in a future version of PHP) in
D:\Inetpub\vhosts\cbswebsolutions.co.uk\virtualtouronline.co.uk\blog\wp-content\plugins\ultimate-google-analytics\ultimate_ga.php
on line
524
Check out our new step-by-step guide for using an iPhone with your Virtual Tour Online account.
The guide shows how to capture scenes using the panoramic function built in to the iPhone, and how to create and publish the tour direct from the iPhone with our new web-app.
The panoramic function of the iPhone is an excellent alternative or addition to the panoramic capture cameras we supply. It's also something you can try before subscribing as the capture process is similar to the cameras. Our web-app makes getting your scenes into your Virtual Tour Online account as finished virtual tours simplicity itself.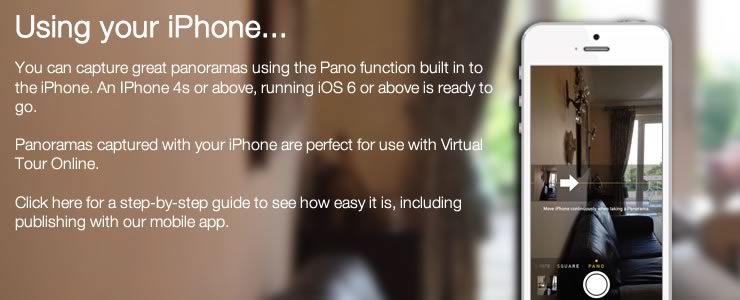 Check it out here.
Tagged with:
iPhone
•
Panorama
•
Virtual Tour