Drag-and-drop scene ordering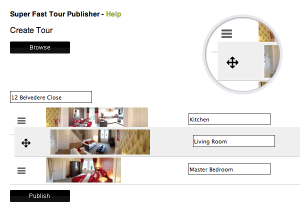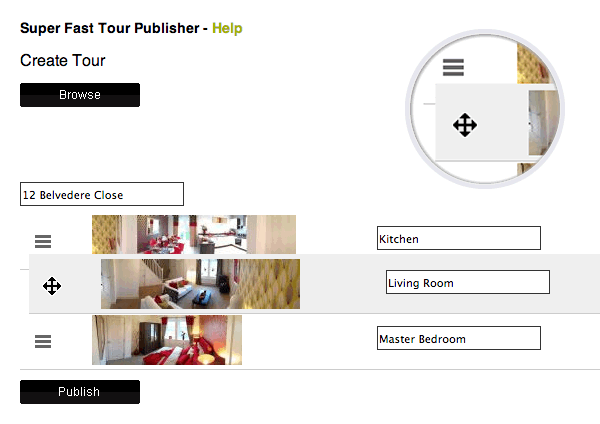 We are constantly improving our virtual tour software for estate agents based on customer feedback. With that in mind we have a small announcement we'd like to make.
At your request, you can now order and re-order your scenes within your virtual tours using drag-and-drop in all three areas of the system: the account centre, the super-fast tour publisher, and also the mobile web-app.
Drag icons are displayed in the relevant areas. Within the account centre this feature can be found on the manage scenes page for a tour. Remember to hit the Submit button afterward to reflect the changes made. On the super-fast tour publisher and within the mobile web-app, just use the drag icons to order your scenes before publishing.
Due to the benefits of our web-based system, this improvement is live and available to use from today. Enjoy the new feature, and thank you for your continued feedback.
Tagged with:
Estate Agent
•
Requests
•
Virtual Tour Software